Inspection and
Repair Services

Product Introduction


We renovate our lifeboats and improve further.
We aim higher with our passion cultivated towards the quality of our products since our company was founded in 1934.
We play a part for the lifesaving at sea and have kept manufacturing lifeboats.
We are able to keep developing still currently not only from our quality but also from opinions and needs which are from everyone who uses our products.
We keep appreciation for everyone in mind and apply to manufacturing better boats from now on.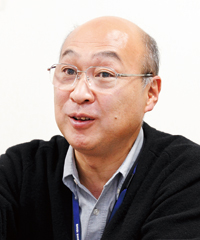 President of ShigiShipbuilding Co.,Ltd.
Junji Tachibana
We developed our technology and began selling lifeboats that are Resilient against Tsunami and Floods "LIFE SEEDER" for lifesaving from tsunami at sea.
We have started new development in order to make "LIFE SEEDER families" who are involved in the boats.
We are sincerely looking forward to your support and encouragement.